Dr. Perry M. Iacovetti
Dr. Perry M. Iacovetti is committed to providing reliable and efficient dental service with a high level of clinical excellence. After receiving a BA in biology in 1997 from NYU College of Arts and Sciences, he graduated from NYU College of Dentistry in 2001. Dr. Perry completed his first residency at a general practice, the New York Methodist Hospital in Brooklyn, and then did a second general practice residency at New York Hospital Queens in Flushing, where he was chief resident. Dr. Perry then returned to NYU for specialty training in orthodontics from 2003 to 2005. He continues to remain up-to-date on the most innovative procedures and products in orthodontics.
Dr. Perry is a member of the following reputed associations:
American Dental Association
American Association of Orthodontists
Queens County Dental Society
Outside of the office, Dr. Perry loves to travel and read. He also enjoys history and spending time with his wife and his Rhodesian ridgeback.
Efraim Zak, DDS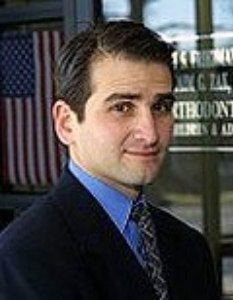 "I love orthodontics; it is my passion. As an orthodontist, I have the chance to meet amazing families and give them something that will change their life for the better: an amazing, healthy smile. The personal connections I've made over the past 18 years are my greatest reward." – Dr. Zak
Dr. Efraim Zak attended the New York University College of Dentistry for his Doctorate of Dental Surgery. He spent additional time and training at NYU to complete his orthodontic residency and become a specialist in orthodontics. He brings with him an extensive background in research, including many awards and publications.
Dr. Zak attends yearly seminars and study groups to keep up on all the advanced orthodontic techniques. He has also lectured at dental study clubs on behalf of Align Technology, the producer of Invisalign®. He is a member of the American Dental Association®, American Association of Orthodontists® and the OKU dental honor fraternity.
Dr. Zak grew up in New York City and now resides in Long Island. He and his wife, Susan, have two amazing children, Justin and Chelsea, who keep him very busy. When he has the time, Dr. Zak enjoys playing golf, skiing, biking, working out and going to movies. He is involved with his children's PTA and supports the Shriners Hospital for Children and research for scleroderma, ALS, multiple sclerosis, cancer and other areas.
Bronwyn McAndrews, DDS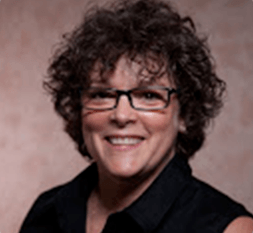 Dr. Bronwyn McAndrews was born and raised in New York. After attending LIU Post, she moved cross-country to attend the University of Southern California School of Dentistry, where she was elected into Omicron Kappa Upsilon dental honor society and was a member of the Southern Academy of Oral Pathology. The East Coast called her back, and she attended the University of Connecticut for her orthodontic residency. Following her residency, Dr. McAndrews then practiced in Fairfield, Connecticut for a few years, before moving back to Long Island. After practicing in Levittown for many years, she decided to join our team. Over the years, Dr. McAndrews has enjoyed membership in the American Dental Association®, the American Association of Orthodontists®, Nassau County Dental Society and the state dental societies of New York, California and Connecticut. Dr. McAndrews comes to us with over 30 years of experience, and she likes to provide conservative and comfortable treatment plans for her patients.
In her spare time, she and her husband have traveled to all seven continents, with her highlight being a honeymoon in Antarctica. They are the proud parents of twins Tim and Tad.
Tyrun Ray, DDS, MS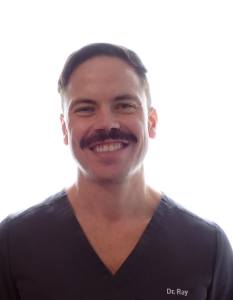 Dr. Ray completed his Doctor of Dental Surgery degree at Ohio State University, where he also completed three additional years of specialty training, earning his orthodontic certificate and Master of Science. Dr. Ray has conducted research on several topics, including the clinical use of temporary anchorage devices (TADs) in orthodontic treatment and the use of cone beam computed tomography (CBCT) in assessing bone mineral density. Prior to his dental and orthodontic training, Dr. Ray earned a Bachelor of Science in zoology from Weber State University. He is a member of and involved with the American Association of Orthodontists® and has achieved the distinction of being a board-certified orthodontist.
Dr. Ray enjoys being active outdoors, exploring nature and cities and cultures of the world. He enjoys running in Central Park, cycling, reading and spending time upstate with his family and dog. Dr. Ray is a Broadway theater lover and enthusiast and enjoys supporting arts of all kinds. He enjoys modern and classic film and is a member of an independent film study group.
Dr. Ray has devoted his life to enhancing the smile esthetics and function for each of his patients through the art and science of orthodontics.
Meet Our Team
Since our establishment in 2006, we have had a consistent team of dependable and excellent providers. Furthermore, at the office of Orthodontic Associates of Little Neck, patients can count on seeing a familiar face at every visit, as we have had the same team of exceptional people since our inception. We invite you to experience caring dentistry in Little Neck, New York, from our experienced orthodontists and team.